99% winning guarantee
Spanish law has many peculiarities that only an experienced lawyer can take into account.
Secure management
Our clients can have peace of mind because our office strictly adheres to the ethical standards of a lawyer.
Full time support
The basic principle of our office is to be in touch with the client and to keep them informed of the current status.
About us
Successfully completed cases are our best testament
Lawyers – Marbella offer over eighteen years of specialized experience, providing professional legal assistance. We have a team of highly qualified lawyers, experts in real estate transactions, Spanish immigration law, administrative law and licensing issues, tax law, family law. Our head office is in Torremolinos (Málaga).
Our company ethos rests firmly in fulfilling our client's needs and wants. We aim to exhaustively meet the high standards we promise to uphold. Throughout our time in Spain, we have kept informed and have adapted to the new laws and legislation that have moved the market. We have consistently introduced the latest technologies to our services and improved the skills of our professionals. We promise to give our full commitment and attention to every client we receive – we deliver the best results and services thanks to our strict professionalism and dedication.

Yana Kuvykina Tsilyurik
Chairman and founder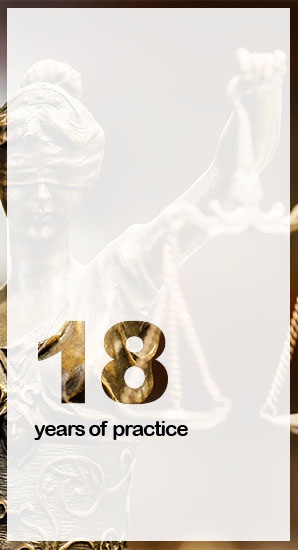 Our office has always responded to our clients' needs to the best of our ability to justify the high level of trust placed in us. Our work is built on the principle of trust, aiming to understand our clients' problems carefully and to find the best ways to solve them.
Over the years we have built up a team of true professionals. Each employee is dedicated to their work and knows how to effectively to the job. All of our employees are certified every year and have their qualifications vetted.